---
5 Of The Best Treehouses On AirBnB
Treehouse hotels can be found all over the world. You'd be surprised at just how much choice there actually is! If you're keen to spend a few nights in the lofty eaves of a tree with your nearest and dearest, then you might want to have a look to see what's on offer on AirBnB. Here are just a few of our favourite treehouses that we've found. Which will you book a stay in first?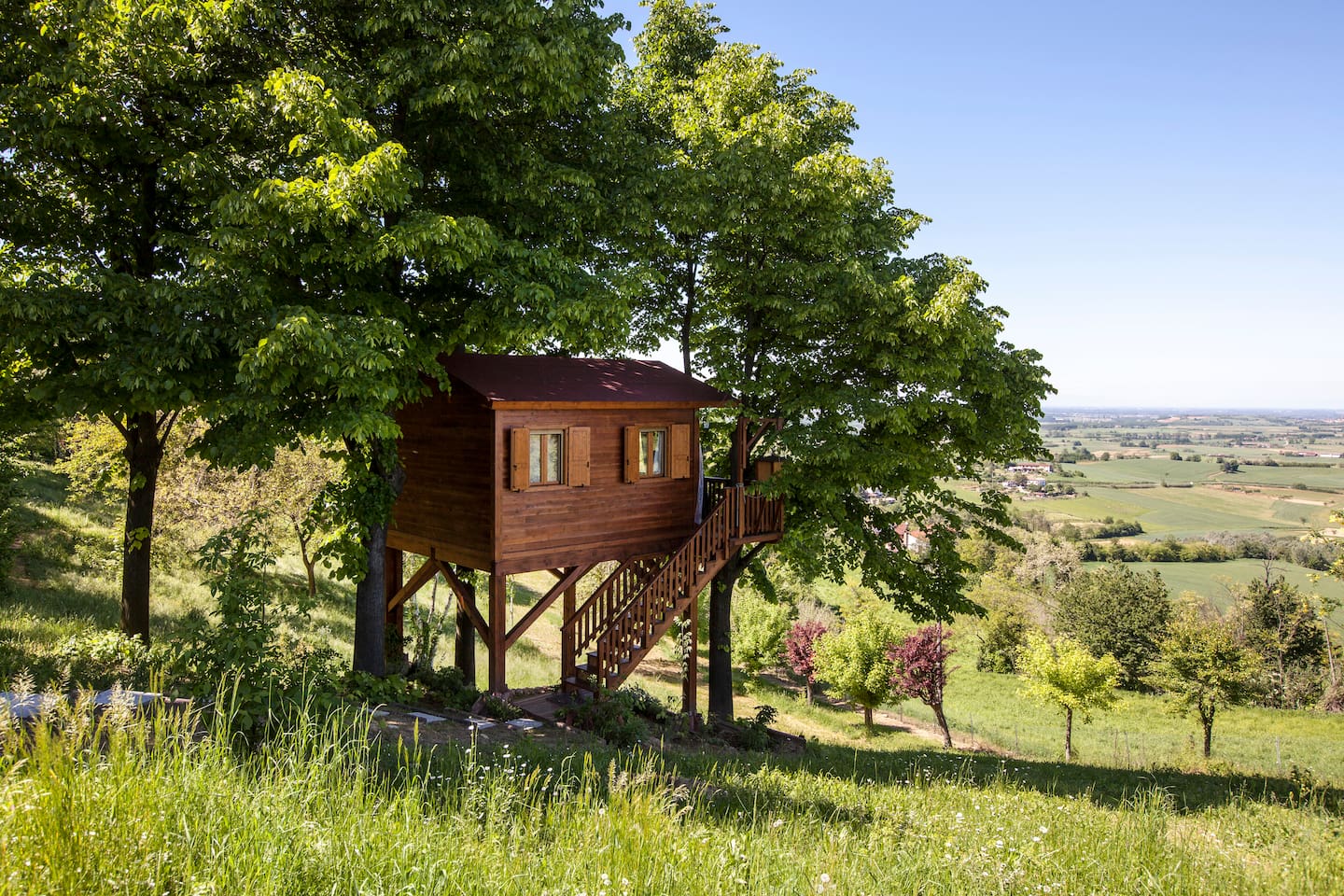 San Salvatore Monferrato, Alessandria, Italy
We love the simplicity of this particular house, which comes with an amazingly constructed wooden staircase so you can make your way up to the top. The views over the hills are incredible and there's even a garden that has its own swimming pool and solarium. If you love walking, biking and wine tours, book yourself a stay today.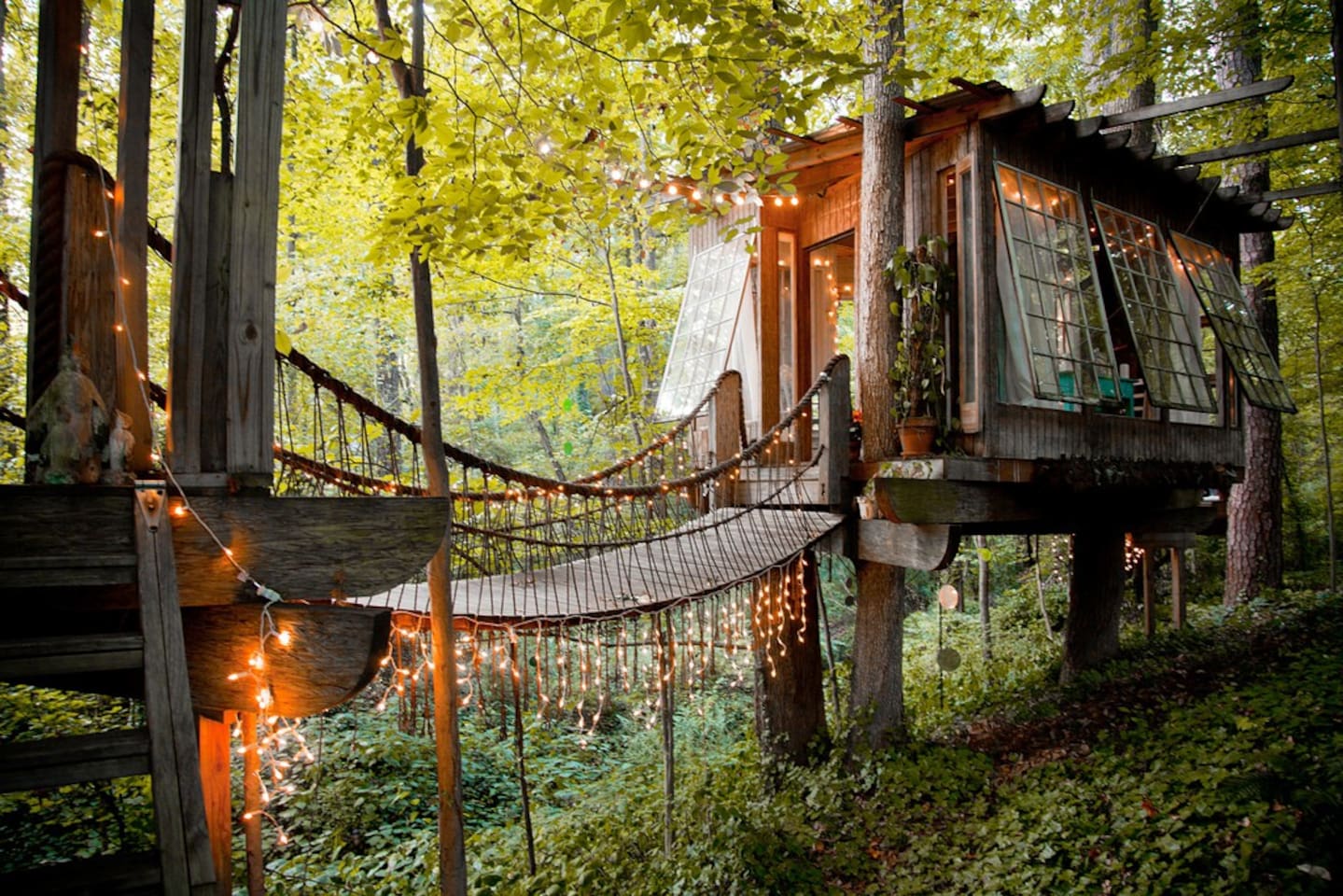 Atlanta, Georgia
Here's an incredible version of a treehouse, sure to inspire you and convince you that what you need in your garden is a treehouse of your very own! There's a suite of three rooms nestled among the trees, with a roll-out treehouse bed and each room connected to the next by rope bridges. There's a bedroom, living room and a deck, as well as a balcony overlooking stunning woodland. We especially love the giant windows that have been included.
Rainforest Treehouse with Hot Springs
Cooper, Alajuela, Costa Rica
You'll find this treehouse at the Bio Thermales natural resort, part of a 35-acre rainforest in Costa Rica. You'll have 24-hours access to the hot and cool natural springs, as well as all the rainforest trails. The house itself is perched high up among the rainforest trees so it'll be an experience like no other… plus it's dog friendly so your best friend can come along for the ride as well!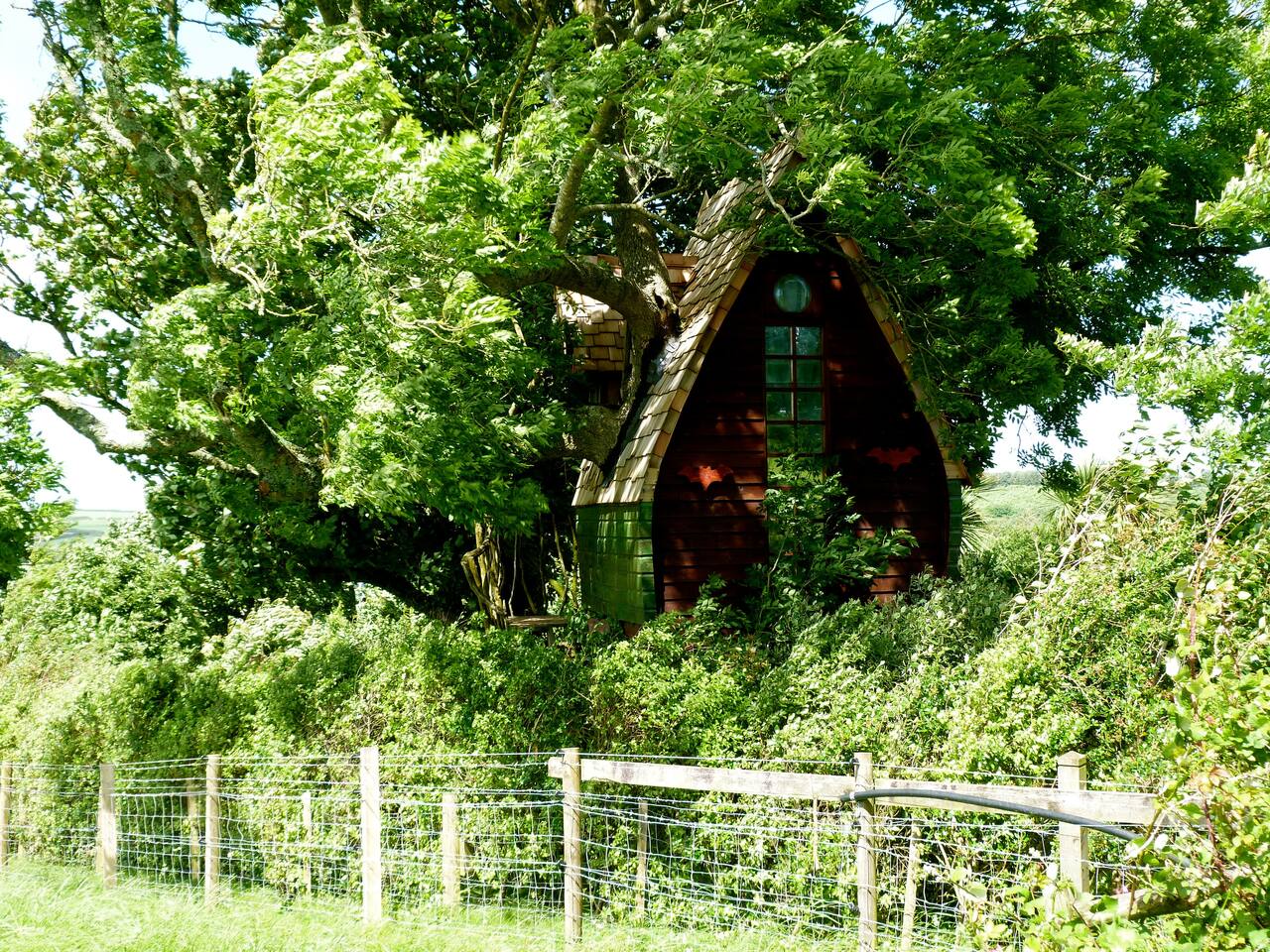 Helston, Cornwall
This part of Cornwall is simply stunning and you'll able to explore lots of local beaches as well as all the unspoilt fishing villages and coves there are in this part of the UK. The house is made up of one room with a mezzanine double bed and a kitchen area, with double glazing and heating if you're there during the autumn or winter.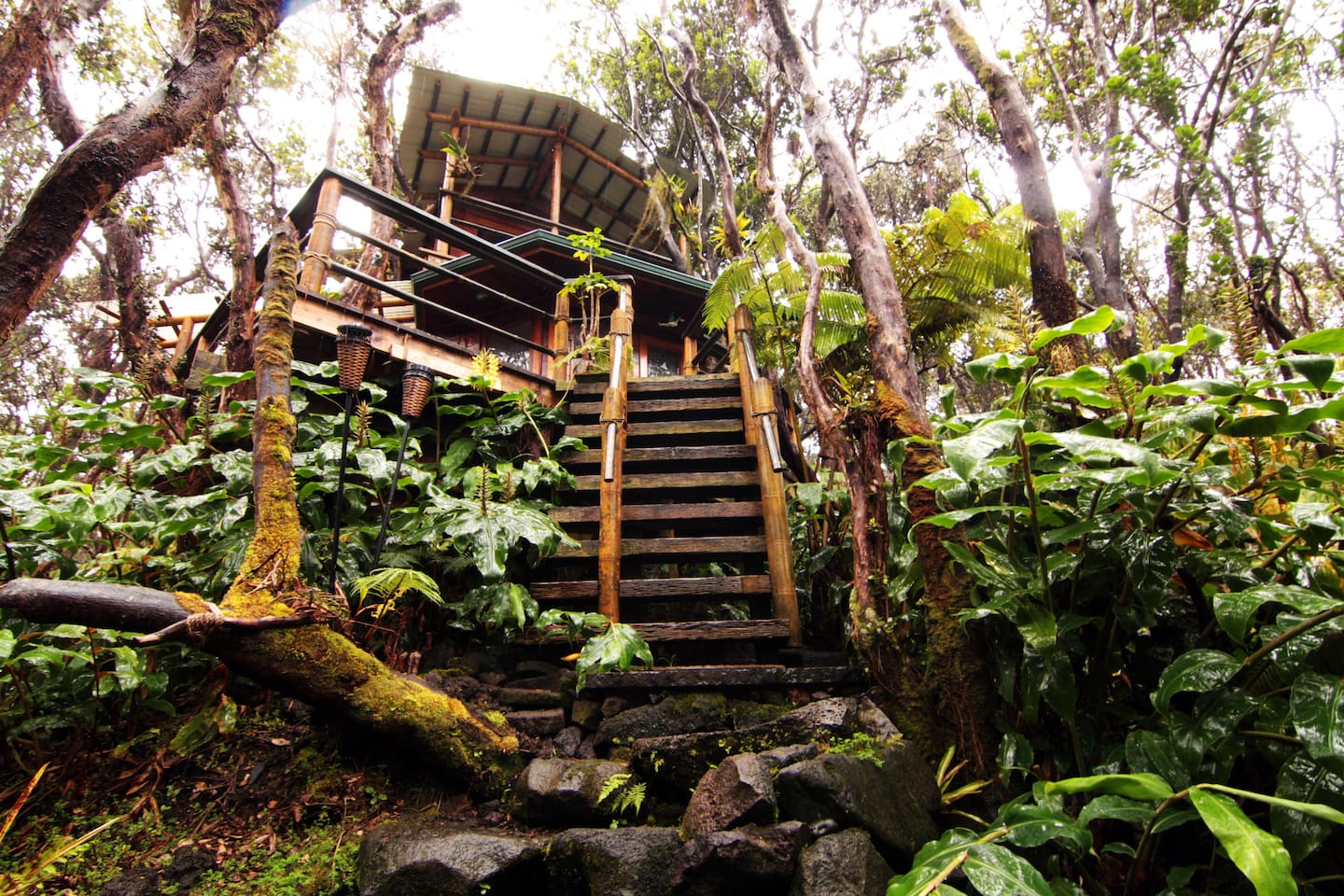 Volcano, Hawaii
This treehouse was built by the same crew from TV show Treehouse Masters and there's even a wedding venue nearby if you want to get hitched while staying in the house. The volcanos are just five minutes' drive away so you'll see some incredible sights if you stay here. The house itself is built over two levels which are connected by a ship's ladder. There's also a cedar hot tub so you can really relax in style.
We'd love to know if you've ever stayed in a relaxing treehouse, wherever it is in the world. Give us a shout in the comments below and give us your top picks for treehouse holidays,
wherever they may be.